Super STEM Challenge 2022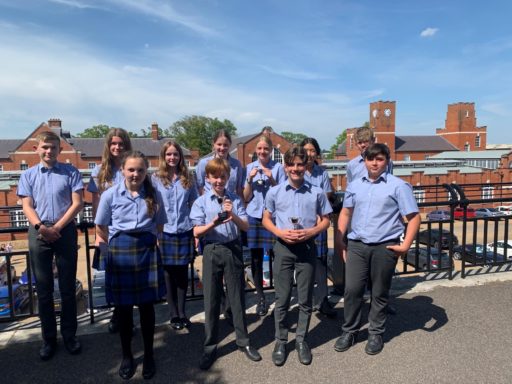 On Thursday, a team of enthusiastic Third Form pupils travelled to Greenwich University Medway Campus for a Science and Technology challenge. Within the inspiring historic maritime buildings, they undertook four challenges.
Their first challenge was building an electric car to race along the floor. Next, they programmed robots to follow a coloured course. Then there were two challenges involving analytical skills. The pupils learned medical techniques to diagnose the poorly Mrs Button (aka Mrs Wood in a wig!), then identified a sneaky thief caught stealing mobile phones using e-fit technology.
Our pupils were superb in their demeanour, enthusiasm and Science skills. Out of the ten schools represented, SVS took runners-up awards in three categories, and the overall winners for the day were Harvey Head, Imogen Robinson and Oliver Walker. These pupils will go forward to compete in a national challenge event next year.