Sutton Valence School is built upon an educational ethos that not only adds value to our students' academic potential but helps to develop them into confident and independent young adults who leave the School appreciating the community values that underpin all that we do. The focus that we place upon our community is undoubtedly one-of-a-kind, nurturing an environment where each cares for all but individuality is also truly cherished.
Raising Academic Levels
As our excellent results attest, academic achievement is paramount here at Sutton Valence School. Our success at adding value to a student's potential is not only something that we pride ourselves on but equally, something that sets us apart. Measuring the improvement of every child as they progress along their educational journey not only contributes towards the students staying engaged and focused but also ensures that their hard work is reflected in their results.
We use a system that is run by the University of Durham, called MidYIS at GCSE level and ALIS at A Level. Based on data produced from 600 schools over the last 30 years, it produces accurate estimates for what students can achieve at GCSE or A Level, based on several tests that they take when they start at the School. We use these grades, called TAGs (Target Agreed Grades), as a starting point and we monitor their TAG seven times a year to track their progress.
Our aim is to improve their TAG by at least half a grade from what was originally predicted. Achieving and recognising this provides the students with real incentive and motivation to improve. This is especially important to those who are not as academically confident as others, as it shows the benefit and reward of their hard work.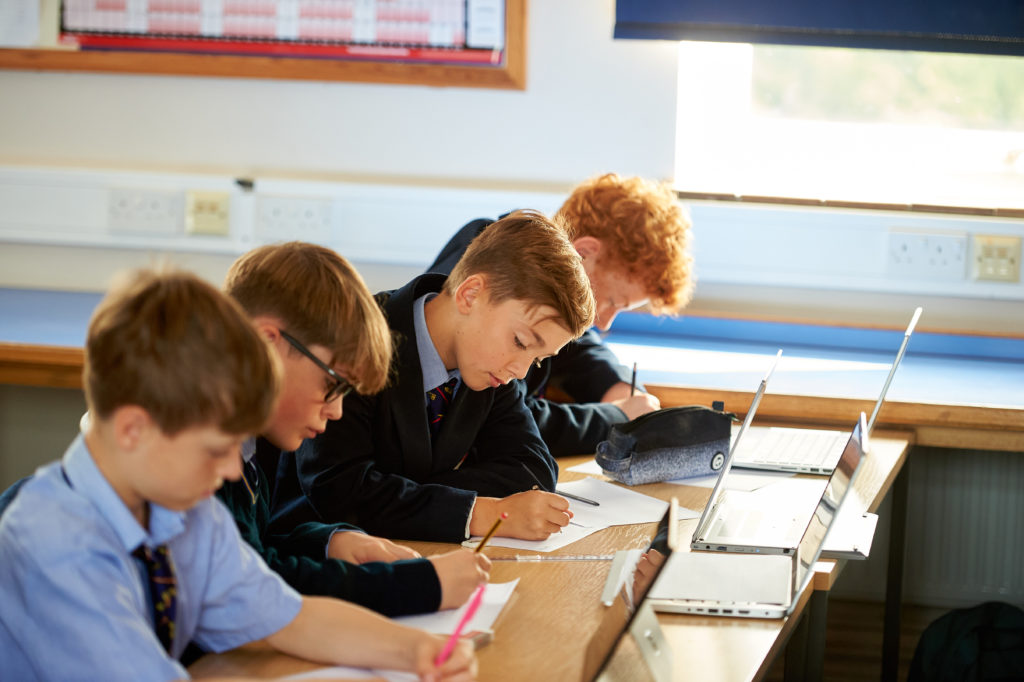 Based on the seven checkpoints throughout the year, we devise a traffic light system, so we can monitor your child's progress against their personal targets, so if your child is falling below their estimated TAG, their tutor can liaise with teachers and parents to address this quickly.
If they are excelling, they will sit in the green zone and we can celebrate this improvement, as this will bolster confidence and self-esteem and then we can review and raise the initial TAG.
In this way, every student is asked to compete against their own academic profile and not squeezed into some rigid definition of academic achievement that will not cater for all. Individuals do not work this way.
Durham University uses this data to feed back to us about our levels of performance and what we are achieving against other schools. We strategically try to be within the top ten per cent of those 600 schools each year, for improving outcomes. For our community, this is the definition of academic success.
Our Community Values
The strength of the School's community ethos is a fundamental part of what makes Sutton Valence School so distinct. As a school, we are large enough to deliver a varied and specialised academic and enrichment provision, yet small enough to allow us to get to know every student individually, providing the best of both worlds. By keeping the numbers low, we ensure that all of the students feel recognised and supported, not just by their own teachers, but by the School community as a whole. By achieving this, we create an environment where pupils can be challenged, where they have the confidence amongst peers to be curious and above all, where their contributions can be harnessed to the benefit of all.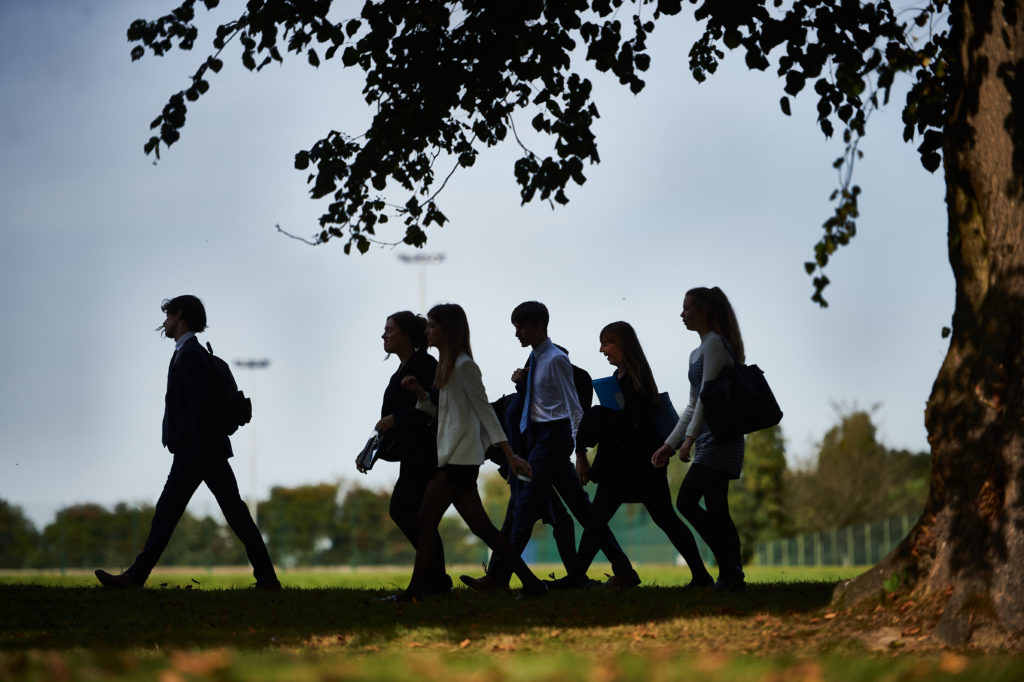 We also focus on encouraging students to become more culturally and socially aware. They are challenged to look beyond the School's nurturing environment, to better understand and appreciate their role in the wider world. Whether it be through their contribution to the School's focus on sustainability and green impact or by getting involved in promoting inclusion, diversity and equality, we are committed to embracing our role in educating the current generation to bring genuine, meaningful change for the future.
As part of developing their social awareness, we also encourage the students to participate in various charity initiatives that the School organises. From small in-house competitions to larger-scale fundraising efforts, our whole community regularly comes together to support a range of deserving charities. Many of these fundraisers feature the wider community, whether that be our former pupils, parents or past parents, which reflects the importance we place on extending our community values to all aspects of the School.
In essence, a student's journey through the School does not stop when they conclude their time with us, rather they, along with their parents, remain an important part of the wider community. Once a Suttonian, always a Suttonian!