Heritage Design Challenge
On Wednesday afternoon, Miss Peart-Price took the three shortlisted students, Sophia Parkin (Second Form), Simone Rai and James Hackett (both Third Form) to pitch their designs and prototypes at Maidstone Museum for the Heritage Design Challenge.
Each student had a timed five minutes to pitch their research, design ideas and prototypes to a panel of prestigious judges to explain how they met the design brief set.
The design brief was to take inspiration from an artefact, gallery, or special exhibition at the Museum to create a sustainable product to retail for under £10.
Sophia pitched her sustainable handmade pack of three greeting cards. The cards were made from seed paper and could be torn up and planted after use, the cards also have a printed design on them created by an art technique called lino printing. Sophia created the three colourful designs based on The Natural History collection at Maidstone Museum.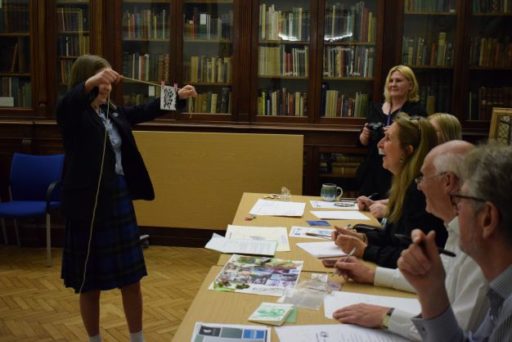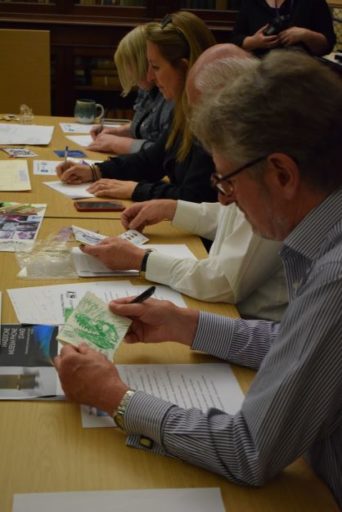 Simone pitched her sustainable Japanese-inspired hand-painted calendar, she was inspired by the Japanese Decorative Art Collection at Maidstone Museum. The calendar was created by using Japanese watercolours and pen. The calendar flowed through the time periods of Edo and Meiji and features the most iconic artworks of Japanese heritage.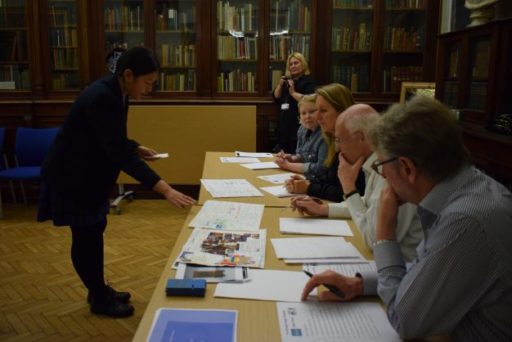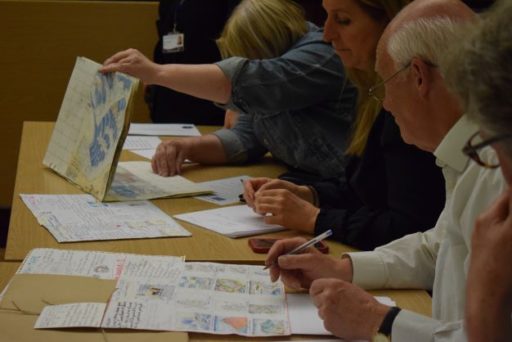 James pitched his sustainable 3D-printed PLA oast-inspired salt and pepper shakers on a handmade oak and cork stand. James took inspiration from the Garden of England for the design and shape of his product.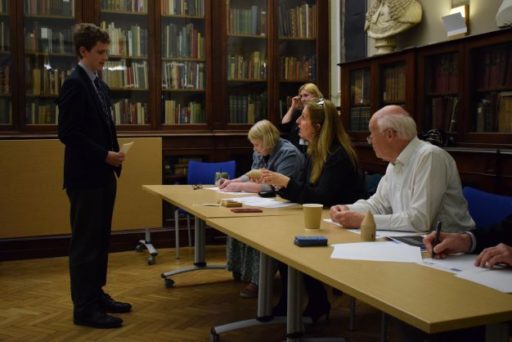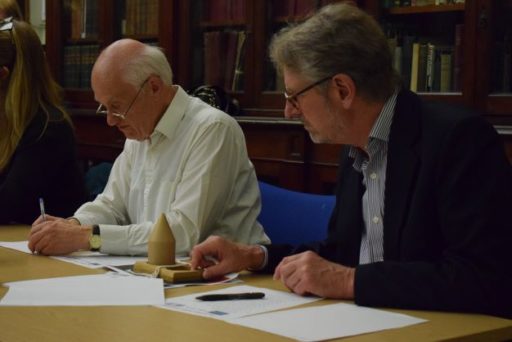 The Design and Technology and Art departments would like to congratulate the students on their handwork and effort throughout the process of the competition. The three students have been busy working on the design brief, prototypes and pitch outside of lesson time with support from teachers of the departments. Wednesday evening saw the students thrive as they presented their work despite their nerves due to the importance of the event.
We are currently waiting for Maidstone Museum to announce the results of the competition. Watch this space for the results!