CCF Annual Leadership Lecture 2022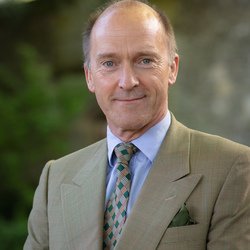 After a delay of two years, we were finally able to gather for the annual leadership lecture, this year given by Major-General Jonathan Shaw.
Major-General Shaw gave an enthralling lecture on leadership and linked lessons on leadership to various command positions he had held during his career. We learnt that he had started off his career with the mentality this would take three years, not knowing that this career would become a lifetime experience of 32 years. He joined the Parachute Regiment in 1981 and was a platoon commander with the 3rd Battalion Parachute Regiment during the Falklands War. Later in his career, he was appointed Commanding Officer of 2nd Battalion, Parachute Regiment. Major-General Shaw also spent time with the SAS and the SBS, both prestigious and highly regarded special forces. He ended his career in the MoD as the first head of cyber security, before retiring in 2012.
The message of his talk was based on what makes a good leader. What sparked my attention the most is that trust between a commander and his soldiers was the most important part of their success. He mentioned that there were times his men would show him respect and gratitude because they knew he trusted them. He also mentioned that a leader must lead by example first, then persuade his soldiers and finally use his authority.
Major-General Shaw concluded with his view on leadership – the ability to make those under your command do what you want them to do, whilst thinking it is what they want to do.
He was an inspiration to myself and cadets alike and I found his talk intriguing as well as entertaining. It was a joy to hear Major-General Jonathan Shaw speak and we hope that his words have inspired cadets and students present who will take what they have heard and apply this to necessary situations to both their School lives and their lives in general.
CWO Andrew Loy (Upper Sixth), Head of Corps