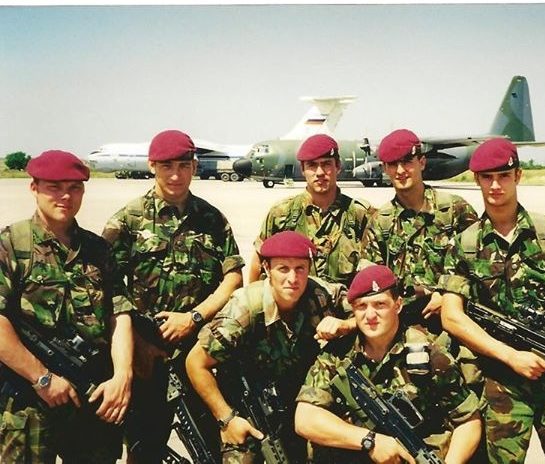 Mr Dawling, our Strength and Conditioning Coach, is taking on a fantastic fundraising challenge for the SAMA charity. This year will mark the 40th Anniversary of the Falklands War in the South Atlantic and there will be numerous events taking place later this year to mark the occasion.
The South Atlantic Medal Association (SAMA) 1982 is a charity that supports South Atlantic veterans, with an emphasis on maintaining and promoting a sense of pride and comradeship among all veterans of the South Atlantic campaign, this charity respects both individual privacy and personal requirements.
The 2nd April 1982 saw the uninvited arrival of Argentine forces in the Falkland Islands. Soon afterwards, a task force was assembled in Great Britain and dispatched to the South Atlantic to restore Her Majesty's Sovereignty. During the conflict, three Falkland islanders and 255 members of the task force sadly died, with 780 wounded. A large number of the task force still suffer from Post-Traumatic Stress Disorder (PTSD) and tragically, more members of the task force have passed due to suicide or open verdict deaths.
Mr Dawling said, "I have some very close friends who served on the task force and my own father served out there on three separate occasions. Furthermore, the Falklands War was partly my inspiration for joining the 5th Airborne (Parachute) Brigade.
On the 25th anniversary, I organised a charity rugby match in aid of SAMA and for the 40th Anniversary, I am intending to conquer Hadrian's Wall on a planned route that will cover 82 miles over the weekend of the 9th July in aid of SAMA.
We will be walking/running 82 miles to support the heroes of the 1982 conflict. Please give whatever you can, as every little helps and will make a huge difference."
You can contribute to the fundraising below: