Throughout the week our U14s, U16s and U18s Boys' Rugby teams have been taking part in the prestigious Rosslyn Park National Schools 7s tournaments.
The following is a summary of their results.
U18 Boys' Rugby
On Tuesday 22nd March, a small selection of the U18 Boys' team played some amazing rugby. The team won their first match 29-12 against Cathedral School, Llandaff. A close game against Felsted School ended at 28-22 in Felsted's favour but the last match of the day, against Reading Blue Coat School, ended on a strong win to SVS with a score of 42-10.
U16 Boys' Rugby
On Wednesday 23rd March, the U16 Boys' squad attended the tournament. The boys started with a tough game against Bryanston School in which they lost 12-22.
The second game saw the boys leading against Bedford Modern School until the last five minutes where it just slipped away ending in a 21-31 loss.
However, we ended the day on a great 14-7 win against Cwmtawe Community School.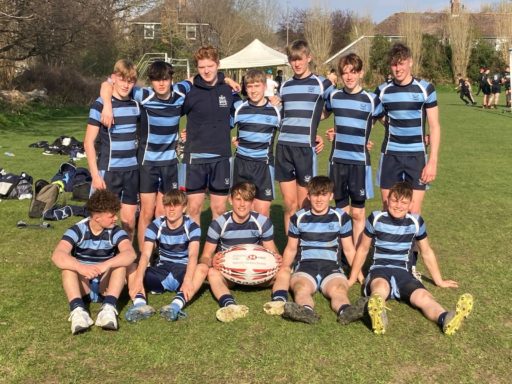 U14 Boys' Rugby
On Thursday 24th March, the U14 Boys' team had a great rugby experience in the glorious weather.
The day saw a tough few matches against Ysgol Gyfun Gymraeg Bro Edern, Gunnersbury Catholic School and Bishop's Stortford High School but SVS managed to score five tries in total.