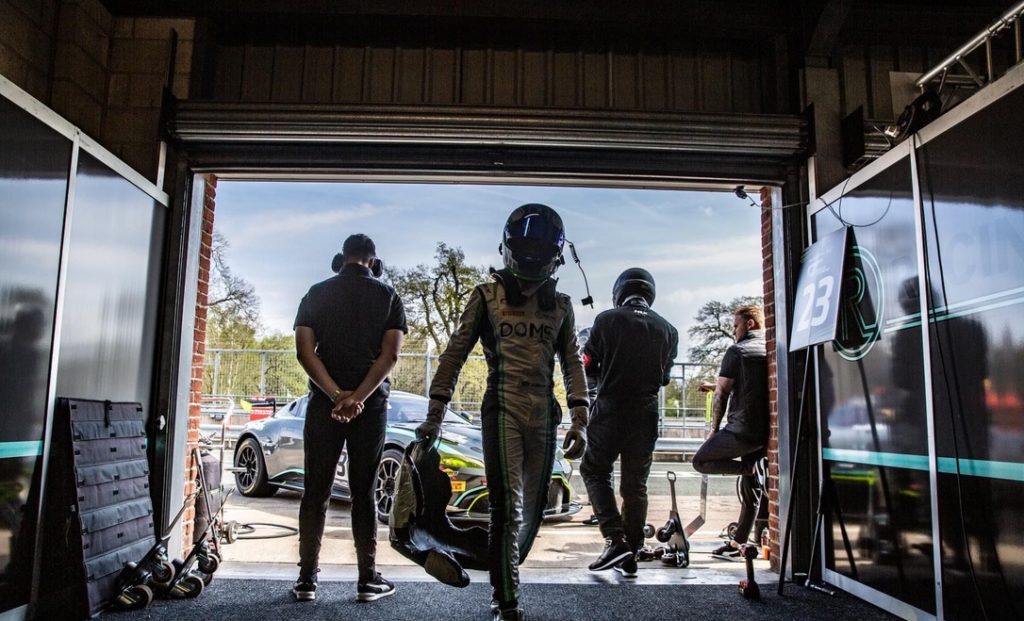 At the end of last year, Joshua Miller (Fifth Form) joined a team called R Racing, to race an Aston Martin Vantage GT race car in the British GT Championship series. This is a seven-round weekend series, one weekend round held in Spa Belgium, with Aston Martin, Porsche, Lamborghini, Bentley, Audi, Ford and McLaren all competing against each other, with some of the world's top professional race drivers ranging in age from their early-20s to mid-40s recruited by the teams. This is endurance racing, and each team has two drivers for each car who work together and swap seats throughout the race at specified times during tyre changes.
Joshua was invited to join the Aston Martin Racing (AMR) Factory Academy at the beginning of the year, where all through summer he has been going up to Banbury to train on their race simulator, spending hours with Gloria, his 'mind' coach, and further fitness training with their professional instructors. The Academy has 21 drivers picked from all around the world who are competing in Aston Martin's globally, and the AMR team monitor each driver's progression during their young careers.
The Easter weekend was round one of the British GT Championship at Oulton Park racing circuit in Cheshire. It was announced in the motoring press last week that Joshua, and his teammate Jamie Day, were the youngest ever crew in the history of British GT racing, both just 16 years old and that numerous records would be broken when they started the race.
After two days of testing and then Saturday qualifying, where Joshua and Jamie qualified P5, the Bank Holiday Monday race was as exciting as it could be. The boys went on to finish second and become the youngest ever drivers on the British GT podium. This is such a fantastic achievement and we are immensely proud of you Josh!