Our students have had another great weekend of Hockey!
Elizabeth Burden and Evie Smith (both Third Form) were in action at Lee Valley again last weekend for the England Hockey Supra League National finals, where they won their semi-final 4-0 against Bowden and then the final 3-1 against Surbiton. Evie scored in both games and also captained the side.
The U14 Knole Park girls are the only team in the country in any age group to have won the England Hockey national double (both the National Supra League title and the England Hockey Tier 1 cup). Congratulations girls, this is a huge achievement!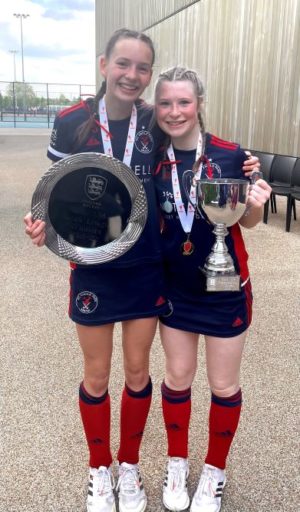 Archie Burden (Third Form) also achieved hockey greatness at the weekend with his team, Canterbury, winning the U14 Boys' final with Archie captaining the side!
It is a tremendous achievement for Archie and his team to become National Champions!