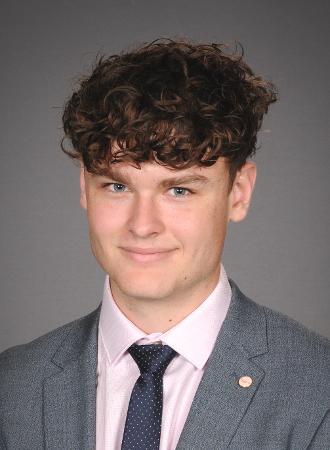 During the Headmaster's Assembly today Theodore Dransfield (Upper Sixth) delivered his Head of School speech, which you can read below.
'Good afternoon School. I hope you all had a restful and enjoyable Christmas break. I am honoured to be appointed as Head of School for this term. I look forward to being able to give back to the Sutton Valence community, which has helped and moulded me into the person I am today.
I believe it is also important to commend everyone on their resilience over the past year. In this unique time, you have all shown great character; an example being the fortitude shown at the end of last term, as we all did our best to hold on to our important Christmas traditions.
SVS is an exceptional school that provides a service that often goes above and beyond its academic requirements. The School offers a raft of opportunities; from unique school trips, once-in-a-lifetime sporting fixtures and also allows us to express our creative abilities.
When surrounded by such talent, facilities and opportunities, it is easy for us to lose sight of how truly lucky we are. However, these resources can only be used for your own success if you are willing to take personal responsibility for your own mindset and actions.
Personal responsibility means reflecting upon our own strengths and weaknesses, accepting and understanding them and then acting upon them. For me, the thing that I struggled with the most in my younger years was my dyslexia. As a result, I found myself falling behind at School, and lost interest in many of my academic subjects. At this point, I had a choice; either to let that define me or work hard to overcome the challenges that it presented, to become a better version of myself. At School, I was fortunate enough to have an excellent support structure in place, however this would have been futile if I had not been proactive in my approach and been the driving force in motivating my own changes, and eventual success.
Please do not be mistaken in thinking that by focusing on yourself that you are self-absorbed. Remember, personal responsibility does not finish at the end of the School day. Being a member of society, beyond the local community, means that we must take responsibility for all of our actions; especially when they have a direct impact on others. As we mark the start of a new year, there is no better time to reflect on our relationships, think about how we have treated those around us, and to develop a more constructive mindset, to rebuild any bridges that may have been burned.
Sutton Valence School is an establishment that has survived for centuries, guiding thousands of students. We should look to our Old Suttonians as evidence of this success. From prominent entrepreneurs to famous Olympians, these individuals have assumed personal responsibility and seized the opportunities that were given to them during their time here.
Success cannot and should not be measured by the amount of money in a person's bank account or the number of their Instagram followers. Success is much more than this. Being successful is becoming a well-rounded individual; it is the ability to be resilient and overcome adversity and this is reflected in the positive relationships we are able to build.
As is tradition, I will end with a quote by Anne Frank, "Parents can give good advice or put them on the right paths, but the final forming of a person's character lies in their own hands".
I hope you all have a great term. Thank you for listening.'