James C, who played the role of King Arthur in the Year 6 production of A Funny Thing Happened on the Way to Camelot, talks in his prefect piece about his experience in the role below:
A Funny Thing happened on the Way to Camelot was the Year 6 play for 2022! It is the tale of King Arthur's story remastered into a pantomime theme, retelling the story with a few hilarious tweaks.
I was given the role of King Arthur (something I was very excited about!) and his close companion, Lancelot was played by Jai S. We worked really hard on this play over a couple of months and we hope you all enjoyed watching it as much as we did performing it!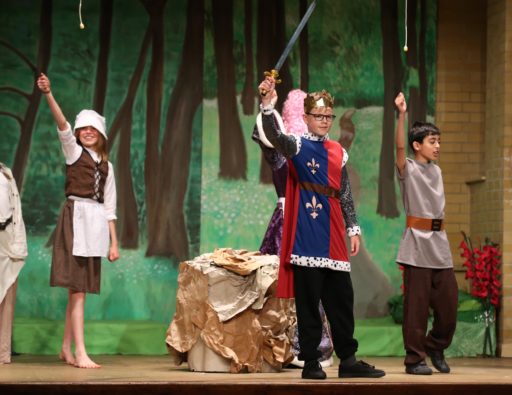 Photograph Credit: John Young, DE Photo