Junior Leadership – 4th February 2022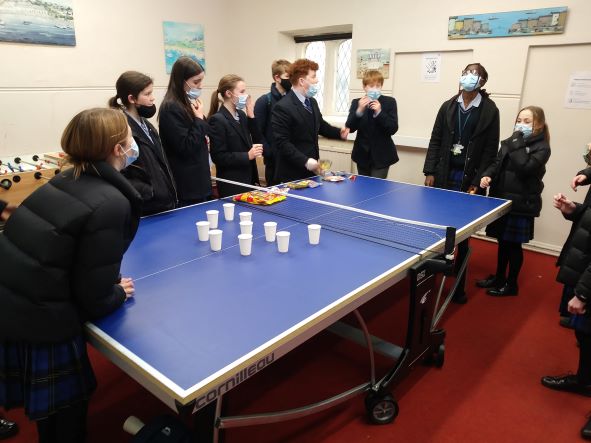 As part of the Junior Leadership curriculum, our Second Form pupils have been participating in a £5 challenge, where they come up with an initiative to generate as much money as possible for charity. Pupils are allowed to spend £5 on resources to begin their project.
The first group to complete this activity decided to run a 'sweet-pong' competition, where the object of the game is to throw a Ping-Pong ball into a series of cups at a distance. Sweets are placed in the cups so, if you are successful with landing a ball in a cup, you can eat the sweets.
This proved a popular game over lunchtimes this week and the group made a total of £40, which will be going to one of the School charity projects, The Hile School in Nepal.
Well done to those students who ran this project and to anyone who took part and raised money for this amazing charity!
If you would like to find out more about The Hile School and would like to donate, you can do so here: https://www.justgiving.com/fundraising/svsnepal2021